Having a hard time keeping up with your web site on top of your already busy schedule?
For a little over $3 a day you can have us manage the day to day needs of your number one marketing asset. Our management program saves you thousands in lost wages, and keeps your site looking and running top notch.
Websites are typically the least expensive and most powerful marketing and client retention tool you have, but also the most overlooked.  Many businesses build a new website and find they don't have enough time or experience to strategize and maintain the site.  Three years later they're looking to build a new one.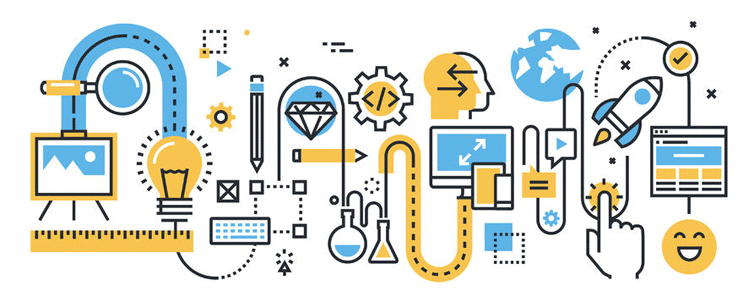 We understand… You already have a job running your business and the website is one more system to maintain.  Typically, the task of website management gets assigned to someone in your office staff.  This doesn't always make for the most efficient use of time and money.
Our management programs are like adding a web specialist to your team without the costs of a full time employee. It's like adding an employee for $199 a month… without putting pressure on your existing staff.
The responsibility for your success is put squarely on your shoulders.
We proactively & continually look for ways to improve all facets of your complete online strategy.
CONTENT / STRATEGY
It's easy to fall behind on the web.   Someone needs to be looking out for YOU!  We stay current on the ever evolving trends and how they affect your business.  We help form strategies to maximize your web presence.
A website that's not regularly updated, and done so professionally, will eventually look like a messy deserted house.  Though you can send us content to add anytime, we find many people forget to ask.  We proactively check in each month to ask if there is anything about the website you, your staff, or our clients have been asking for.  This is a good way to make sure your site is pulling its weight, selling and supporting your clients.
We are available anytime to integrate your provided content.  Many clients have things like events, blog posts, price changes, etc. that need to be added to the website on a regular basis.  You simply send the content to us and we'll post it.  The work will be done by a professional graphic artist so you can rest assured that the content will match the site and it's graphical standards.
Images and graphics are an area where many clients have challenges.  We help size your photos and optimize them for the web.  Having consistent image quality across your site and your social channels can make a big difference in the visual appeal of your site and your brand.
20 years in the industry has given us a wealth of SEO knowledge.  Many SEO companies offering you top search engine placement do only the things we offer in our basic SEO package.  Real SEO is a much larger strategy that includes content editing or creation.  SEO is a long term play, but can pay huge dividends over time.  Our advanced SEO includes a full analysis of your site and we give you a long term strategy that we can tackle together.  We don't blow smoke or make silly promises, we give it to you straight and make a plan we can work toward.
One of the reasons our clients tend to stay with us so long is our willingness to be help.  Even though our skill set is targeted at web design and maintenance, our knowledge footprint is vast.  There are many things that are not necessarily website related that we can help guide you in, or in some cases…  do for you.
Examples:
Setting up analytics accounts
Bulk mailings like Mail Chimp or Constant Contact
Web signed contracts like Eversign
Client Chat tools
Setting up Drop Box or Google Drive
Google Calendars
Good Ad Words Pay per Click
Facebook Ads
Claiming and managing your Google Business Listing
Domain Name Monitoring and DNS
Etc.
We can virtually attend your staff or strategy meetings to get a better picture of your vision and help formulate a strategy.
When you join our management program, you get a single point of contact. Your account rep is your go-to person.  They get to know your website and your business because they are truly part of your team.  We give you full access to your rep, including their cell phone.
BACKEND
New versions of WordPress and plugins have a tendency to break sites, it's true. But you don't have to worry about that, because the staging site lets us test out new versions with no commitment. You can upgrade to the latest version, verify everything looks good, and then apply you changes to the live site.
These days you are seeing more and more sites being protected in the address bar with HTTPS://  All sites are heading this way and we will make sure your site is up to date with the latest in SSL.  Many times this means we need to spend time re-working parts of the site that are not secure.  We do this at our own expense.
For our Pro and Premium packages, you have the option of moving your site to a high end WP specific hosting environment that gives you additional speed and security.
We run a broke link audit to make sure your site is not sending people to pages and sites that don't exist, which drops you in the SEO ranking and annoys your clients.
Many sites owners forget to add titles and descriptions to their pages, let alone things like alt tags for images and making sure you have a robots.txt file for the search engine crawlers.  We do an audit that looks at all the basic SEO options and work to make sure these items are taken care of.
Having a solid backup has saved us countless times over the last 20 years, which is why we apply a 3 tier backup approach.  One to the site server, one to the cloud, and a hard static version for catastrophic loss.
TECHNICAL
WordPress is always updating it's base code.  It's important to apply those updates to keep your site from being compromised in anyway, as well as doing a pre-backup to make sure you're safe in the event the new version has any conflicts with your theme, plugins or code.  This is critical to the safety of your site and data.  Not applying the newest versions can be catastrophic.
The firewall blocks known and emerging attacks using firewall rules and has a learning mode. This allows the firewall to learn about your site so that we can understand how to protect it and how to allow normal visitors through the firewall. It protects your site from password-guessing attacks by locking out attackers and helping you avoid weak passwords.  If the firewall notifies us of an issue we go to work to eliminate the threat.
We put a monitor on your site that will notify us of any downtime. If the monitor notifies us we go to work to correct the issue.
We apply critical security updates whenever they are disclosed, keeping your site safe from the bad guys trying to exploit out of date plugins or themes.
We pride ourselves on keeping the bad guys out of your site's files and database through the preventative security measures mentioned above. That being said, malware prevention is an ongoing cat and mouse game where systems have to react and adapt to the ever-changing security gaps introduced by third-party plugins, third-party themes, or weak passwords.
In the event of a site getting hacked, our incredible support team of WordPress experts will quickly and carefully remove the malware for you.  For free.
Pricing
BASIC
OVERVIEW: For clients that like to make most of their own updates. We make sure the site is secure and the coding is maintained and free of malware. If you ever need us to add content or make changes, you save 25% on our normal hourly rate.
Proactive Core Updates
24/7 Uptime Monitoring
Plugin and Theme Patches
Malware Monitoring
Free SSL Certificate
Forward Looking Strategies
3 Tier Backup
Basic SEO Audit
Broken Link Audit
n/a
n/a
n/a
n/a
n/a
n/a
n/a
n/a
n/a
n/a
Reduced hourly rate on all other work
PRO
OVERVIEW: For clients that make several changes to the site each month. We do all the day to day work like adding news stories, photos, making any changes you need. Plus we make sure the look and feel of the site stays consistent and professional.
Proactive Core Updates
24/7 Uptime Monitoring
Plugin and Theme Patches
Malware Monitoring
Free SSL Certificate
Stress Free Staging Enviroment
3 Tier Backup
Basic SEO Audit
Broken Link Audit
Deluxe Hosting Environment
Free Malware Removal
Stress Free Staging Environment
Proactive Checkins
We Add Your Content
Image Sizing and Creation
n/a
n/a
n/a
Plus 2 Hr / Web Design Ea. Mo.
Reduced hourly rate on all other work
PREMIUM
OVERVIEW: For clients that make lots of changes to the site each month. We do all the day to day work like adding news stories, photos, making any changes you need. Plus we make sure the look and feel of the site stays consistent and professional.
Proactive Core Updates
24/7 Uptime Monitoring
Plugin and Theme Patches
Malware Monitoring
Free SSL Certificate
Stress Free Staging Enviroment
3 Tier Backup
Basic SEO Audit
Broken Link Audit
Deluxe Hosting Environment
Free Malware Removal
Stress Free Staging Environment
Proactive Checkins
We Add Your Content
Image Sizing and Creation
Project Assistance
Advanced SEO Strategies
Attend Meetings
Plus 4 Hr / Web Design Ea. Mo.
Reduced hourly rate on all other work