Having a hard time keeping up with your web site on top of your already busy schedule?
For a little over $3 a day you can have us manage the day to day needs of your number one marketing asset. Our management program saves you thousands in lost wages, and keeps your site looking and running top notch.
Websites are typically the least expensive and most powerful marketing and client retention tool you have, but also the most overlooked.  Many businesses build a new website and find they don't have enough time or experience to strategize and maintain the site.  Three years later they're looking to build a new one.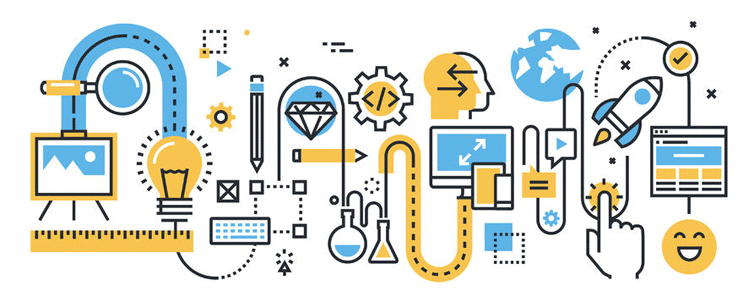 We understand… You already have a job running your business and the website is one more system to maintain.  Typically, the task of website management gets assigned to someone in your office staff.  This doesn't always make for the most efficient use of time and money.
Our management programs are like adding a web specialist to your team without the costs of a full time employee. It's like adding an employee for $199 a month… without putting pressure on your existing staff.
The responsibility for your success is put squarely on your shoulders.
We proactively & continually look for ways to improve all facets of your complete online strategy.
Pricing
BASIC
OVERVIEW: For clients that like to make most of their own updates. We make sure the site is secure and the coding is maintained and free of malware. If you ever need us to add content or make changes, you save 25% on our normal hourly rate.
Proactive Core Updates
24/7 Uptime Monitoring
Plugin and Theme Patches
Malware Monitoring
Free SSL Certificate
Forward Looking Strategies
3 Tier Backup
Basic SEO Audit
Broken Link Audit
n/a
n/a
n/a
n/a
n/a
n/a
n/a
n/a
n/a
n/a
Reduced hourly rate on all other work
PRO
OVERVIEW: For clients that make several changes to the site each month. We do all the day to day work like adding news stories, photos, making any changes you need. Plus we make sure the look and feel of the site stays consistent and professional.
Proactive Core Updates
24/7 Uptime Monitoring
Plugin and Theme Patches
Malware Monitoring
Free SSL Certificate
Stress Free Staging Enviroment
3 Tier Backup
Basic SEO Audit
Broken Link Audit
Deluxe Hosting Environment
Free Malware Removal
Stress Free Staging Environment
Proactive Checkins
We Add Your Content
Image Sizing and Creation
n/a
n/a
n/a
Plus 2 Hr / Web Design Ea. Mo.
Reduced hourly rate on all other work
PREMIUM
OVERVIEW: For clients that make lots of changes to the site each month. We do all the day to day work like adding news stories, photos, making any changes you need. Plus we make sure the look and feel of the site stays consistent and professional.
Proactive Core Updates
24/7 Uptime Monitoring
Plugin and Theme Patches
Malware Monitoring
Free SSL Certificate
Stress Free Staging Enviroment
3 Tier Backup
Basic SEO Audit
Broken Link Audit
Deluxe Hosting Environment
Free Malware Removal
Stress Free Staging Environment
Proactive Checkins
We Add Your Content
Image Sizing and Creation
Project Assistance
Advanced SEO Strategies
Attend Meetings
Plus 4 Hr / Web Design Ea. Mo.
Reduced hourly rate on all other work